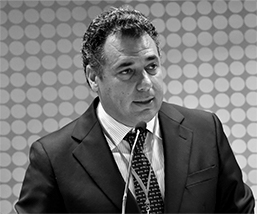 The Aftermarket Committee is chaired by Benito Tesier, General Manager of BREMBO, and includes approximately 50 manufacturing companies.
Coordinated by: Mª Begoña Llamazares

OBJECTIVES

Boosting the visibility of the aftermarket and its contribution to the economy.

Increasing the presence of the Aftermarket Committee before the public administration.

Defining new initiatives for further developing the sector.

Increasing competitiveness and innovation.
THE FOLLOWING ACTIVITIES ARE CARRIED OUT BY THIS COMMITTEE:
Working groups:
batteries, wipers, lighting, etc.

Monitoring / information on regulations.

Current topics: online platforms, renting, after-sales development, etc.

Strategic studies on demand

Awareness of proper vehicle maintenance.
SERNAUTO coordina