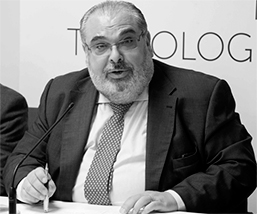 The R&D&I Committee is chaired by Jose Esmorís, R&D&I Director of Cie Automotive, and comprises over 40 participating members, including manufacturing companies and technology partners.
Coordinated by: Cecilia Medina

THE FOLLOWING ACTIVITIES ARE CARRIED OUT BY THIS COMMITTEE:
R&D&I Strategic Priorities Agenda and its implementation through a public-private collaboration initiative.
Automotive PPP.

Participation in Spanish and European forums.

Analysis of the situation of Spanish and European funding strategies/calls.

Participation in European projects.

Presentations of topics of interest by Committee members or non-affiliated organizations.
SPECIFIC SERVICES
R&D&I FUNDING MAP
Facilitate access to information about R&D&I programs, calls for grants and initiatives in Spain and abroad.
SIGNING OF PROJECT ENDORSEMENT LETTERS
M2F Stamp: Signature of endorsement letter for projects aligned with the Strategic Research Agenda. Dissemination of project results.
R&D&I SIGNATURE SERVICE
(Power of representation) to avoid travel for signing project contracts with the Centre for the Development of Industrial Technology (CDTI) or other organizations.
SERNAUTO COORDINATES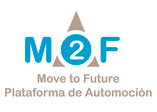 Coordination of the Spanish Technological Platform for Automotive and Movility – M2F. www.move2future.es
SERNAUTO IS INVOLVED IN THE FOLLOWING MAJOR EUROPEAN PROJECTS: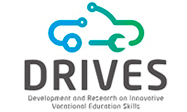 A project that provides human capital solutions to supply chain SMEs by creating an Automotive Skills Alliance.
www.project-drives.eu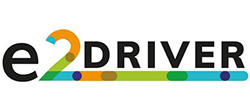 The E2DRIVER project aims to develop a platform for training in energy efficiency for SMEs in the automotive sector.
www.e2driver.eu